HISTORY OF WHEELOCK TEXAS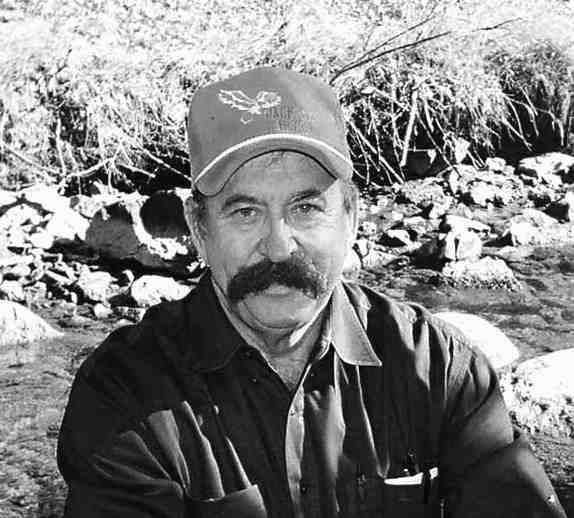 Wecome to the Wheelock history page. Send me your old photos, stories and family biographies and I'll post them on this page.


WHEELOCK TEXAS REGION IN PREHISTORIC TIMES



For thousands of years, the region that was to become Wheelock was home to a variety of Indian tribes that made their villages along the Brazos river and hunted the area that eventually became Wheelock.

Artifacts identified as belonging to the Paleo-Indian (10,000-6,000 B.C.) and Archaic (6,000-200 B.C.) cultures have been found in the area, indicating it was continuously occupied for more than 10,000 years. When the first Europeans arrived in the region, it was dominated by Tawakoni, Tonkawa, and Waco Indians. Occasionally, Comanches, Kiowas, and Lipan-Apaches came into into the area, hunting buffalo and raiding enemy Indian villages. Large buffalo herds grazed upon the open prairies between the Trinity and Brazos rivers in the early 1800s.




Up Until the late 1840's, Comanche Indians Still Claimed the Wheelock Region as their hunting grounds.



When the territory came under Mexican jurrisdiction, the mexican government began issuing land grants to bring in white settlers from the States and make them Mexican citizens.


Santa Anna, President of Mexico in the 1820's

In 1825, Robert Leftwich, agent of the Tennessee Colony, received a commission from the Spanish government to bring 800 settlers to Texas. Adjustments were made which allowed Sterling C. Robertson (1785-1842) to become impresario of the large tract.

Robertson's land was organized as the Mexican municipality of Viesca in 1830. However, after the death of Ben Milam at San Antonio in 1835, the citizens of Viesca voted to rename their municipality Milam. A final change of name occurred December 14, 1837, when the Second Congress of the Republic of Texas created a large county out of Bexar, Milam, and Nacogdoches counties, and named it Robertson, for the early impresario.

Wheelock, located approximately fifteen miles northeast of present-day Bryan in south central portion of what became Robertson County, was founded by Eleazer Louis Ripley Wheelock. Wheelock first visited the area that became the town of Wheelock in 1823 while on a business trip to Mexico. In 1826, after meeting with Sterling C. Robertson, Eleazer Louis Ripley Wheelock decided to move to his empresario's land grant with the El Camino Real (old San Antonio Road) as his southern boundary.

WHEELOCK TOWNSITE LAID OUT IN 1834 In 1833 the Wheelock family left their home in Illinois for Texas, and in 1834, the townsite of Wheelock was laid out along the old San Antonio Road. Wheelock built a blockhouse for protection from Indians. In 1837, the name Wheelock was chosen for the new townsite. The town was named after Wheelock, Vermont, which had been named for Eleazer Wheelock's grandfather, the founder of Dartmouth College.By the late 1830s, several attempts had been made to make Wheelock the state capital, and in 1837 the town was one of the sites considered for the University of Texas.

Wheelock Founder, Eleazar Louis Ripley Wheelock Eleazar Louis Ripley Wheelock, a soldier and surveyor, was born on March 31, 1793, in Hanover, New Hampshire, the son of Col. Eleazar Wheelock, Jr., a Revolutionary War veteran, and Thankful (Pennock) Wheelock. At the age of thirteen, Eleazar Wheelock moved with his family to Boat Run, Ohio. After the deaths of his parents Eleazar Wheelock entered the United States army and served first in the Ohio Militia and later as an ensign in the New York Twenty-first Infantry Regiment, seeing active duty during the War of 1812. After the war he settled in Illinois, where he became a successful businessman and in 1818 married Mary Prickett. Their daughter and four sons were all born in Illinois, but as early as 1820 Wheelock began to invest in Texas real estate. In 1823 he made his first visit to Texas, where he spent a year surveying the town of Tampico. During a second visit in 1823 he met Sterling C. Robertson in San Felipe and returned home determined to settle his family in Robertson's Colony. In 1832 he answered the call of Governor Reynolds of Illinois for volunteers and served in the Black Hawk War. Throughout his adult life he was active as a militiaman in several states and had risen to the rank of colonel by 1833, when he brought his family to Texas and established the town of Wheelock in what is now Robertson County. There he served as a surveyor, land agent, lawyer, rancher, farmer, and soldier.

During the Texas Revolution Wheelock organized and captained a company of Texas Rangers. During the years of the Republic of Texas Wheelock served as a regional land commissioner. From 1836 through 1845 he was either advisor or leader on all expeditions that went out from Robertson and Milam counties against the Indians. During one of these raids his son-in-law was killed and he and his daughter taken prisoner, but like his friend Sam Houston, he was a defender of Indian rights. Toward the end of the Republic, Wheelock served as Indian commissioner under President Anson Jones. In 1837 he organized the Texas University Company and gave land generously for its support. The coeducational institution was abondoned due to Indian raids.

In the spring of 1845 the Mercer Colony contracted with Wheelock as subagent to aid in surveying sixteen townships on the west side of the Trinity River. By September he had traveled nearly 1,700 miles within the grant and had been captured by Indians several times. Wheelock supported Robertson in his winning dispute with Stephen F. Austin over the control of Robertson's Colony. After Texas statehood in 1845/1846, Wheelock expanded his business interests to include plans for silver and copper mining and traveled to Washington, D.C., to gather financing and support for this venture. In 1847 Sam Houston and the other members of the Texas delegation to Congress wrote to President James K. Polk on his behalf. On his way home Wheelock died unexpectedly in Edwardsville, Illinois, on May 14, 1847, at the home of his brother-in-law.

The town of Wheelock founded by Eleazar Louis Ripley Wheelock, continued to flourish and by the 1840's, had upwards of twenty businesses, including several general stores, several land and freight offices, a cotton gin, and numerous saloons. By 1845 , Wheelock was one of the best-known towns in Central Texas, partly because it was on the main stage and mail routes through the area. A post office was established in Wheelock in 1846.

Mrs Phoebe Arnett, daughter of Mark and Polly Sommerville, was born near Wheelock in 1848.The Sommerville's lived with the Wheelocks and a few other families in a fort for a couple of years. Most of the Wheelock settlers came from Tenneessee with Sterling Robertson (for whom Robertson county was named).

Wheelock Robertson County Seat (1850 to 1856) From 1850 to 1856,Wheelock served as Robertson County seat. When the Civil War began, a Confederate company was formed in Wheelock and out of this company of a 100 men, only five lived to return.
In 1865, a drought struck the Wheelock area and only two men in the community raised any corn. The flour was shipped in by wagon train at an enormous price forthose days. Many of the Wheelock families attended the old Shiloh church.

The coming of the railroad through the towns of Hearne, Calvert and Bremond led to the decline of Wheelock. Once promoted as a leading site for placement of the University of Texas, the town was named for Eleazar Louis Ripley Wheelock who established a town on his land Bypassed by the railroad in the 1860s, Wheelock declined and many of its citizens moved to Hearne. In the 1890 census, Wheelock boasted a population of eighty-five, and three churchesToday, Wheelock has a population of just over 200.In the late 1800s through the 1930s, William M. Liner operated a blacksmith in Wheelock. He died in 1941 and was buried in the Wheelock Cemetery.

Wheelock Historical Marker The Town of Wheelock Texas Historic Marker reads: Town Of Wheelock Historic Marker "Eleazar Louis Ripley Wheelock [1793 - 1847] came to Texas from Illinois in 1830. A surveyor for Robertson's Colony, he established a town on his land along the Old San Antonio Road. Named Wheelock in 1837, the town boasted twenty businesses by the 1840s, including general stores, land and freight offices, and a cotton gin. By 1845 Wheelock was a transportation hub in central Texas. A post office was established in 1846, and the town was Robertson County seat from 1850 to 1856. Bypassed by the railroad in the 1860s, Wheelock declined; many of its citizens moved to Hearne."

Eleazar Louis Ripley Wheelock Historic Marker This marker reads: "Founded in 1833 by Colonel Eleazar Louis Ripley Wheelock, soldier, lawyer, and educator. One of the organizers of Robertson's Colony. Captain of Texas Rangers. Died in Edwardsville, Illinois in 1846 while visiting the place of his birth." BIBLIOGRAPHY: Malcolm D. McLean, comp. and ed., Papers Concerning Robertson's Colony in Texas (19 vols., Arlington: University of Texas at Arlington Press, 1974-93). E. L. R. Wheelock Papers, 1814-1935, Barker Texas History Center, University of Texas at Austin.



WHEELOCK TEXAS BULLETIN BOARD



WHEELOCK-RELATED EMAILS
If you have a message or story of interest to our readers, send me an email or and I'll post it on the Wheelock Texas Bulletin Board. Also, any stories or photos of early day Wheelock Texas are always needed. Thanks!

Leonard Kubiak
1264 FM 2116, Rockdale, Texas 76567

email address: lenkubiak.geo@yahoo.com


RECEIVED THE FOLLOWING EMAIL FROM JOHN CROMWELL:
"John Cromwell" (cromwell57@hotmail.com)
Subject: Liner family in Wheelock
Date: Fri, 6 Jun 2008

We really like your site on Texas, lots of stuff at Fort Tumbleweed. Thanks for your hard work for all to enjoy.

My great grand father William M. Liner lived and died in Wheelock. He was a blacksmith and had his own shop from the turn of the century through the 30s. He died in 1941 and was buried in the Wheelock Cemetery. We wondered if you dug up any information on the blacksmith shop in your research particularly articles or pictures?

Also, wondered if you might now how we find his burial site in cemetery or who we might contact to get that information. I have a brother in the Fort Worth area who can get down and look around etc.

Thanks for any help.

John Cromwell
Missoula, Montana







Also see our history links near the bottom of this webpage. I spend a great deal of time researching Texas history and adding topics of interest to our website for our internet viewers.

The site is constantly growing. Bookmark us and come back often (and tell your friends about us).

Thanks,
Len Kubiak




For questions or comments, send me an Email