Welcome to Historic Fort Tumbleweed®
An Authentic Old West Town


*******CONTACT INFORMATION*******

MAILING ADDRESS: FORT TUMBLEWEED, P.O. BOX 1479, CEDAR PARK, TEXAS 78630

EMAIL ADDRESS: lenkubiak.geo@yahoo.com

PHONE: 512 630 4619


Historic Fort Tumbleweed®
An Authentic Old West Town near Austin Texas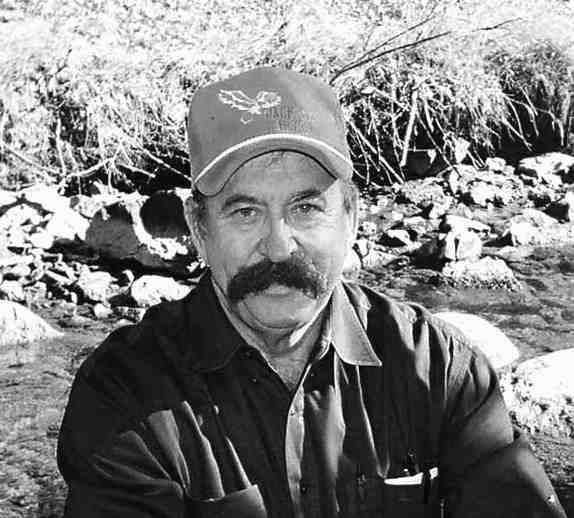 Howdy Partner...


I'm Len Kubiak, owner and manager of Fort Tumbleweed® (the original site of Liberty Hill-circa 1850).

For the past 30 years, we've moved historical buildings to this 16-acre haven to join the original buildings at the site. I have also collected many thousands of relics dating back hundreds (even thousands of years) and fossils dating back millions of years. For the past 30 years, we have opened the site to the general public on weekends. However, until further notice, the site will be closed to the general public while we perform some much needed restorations. We will continue to conduct historical events and special events on an appointment basis (See Information about Fort Tumbleweed History Tours and Parties .

ALSO SEE the Special Events Page for an update on planned Special Events at the Fort.

Currently, the site has 12 historical buildings and the wildest assortment of "thangs" that you will ever hope to come across.

HISTORIC REPUBLIC OF TEXAS DAYS LOG CABIN

When you can, sign up for one of our history tours or special events and come visit the site!

Historic Fort Tumbleweed is located 20 miles Northwest of Austin, Texas on the Georgetown to Burnet highway (15850 West HW29) near Liberty Hill, Texas. We're four miles west of Seward Junction directly on HW29 (bluebonnet & lakes trail)!
Map of the area


To see an example of some of our products, take a gander at our Indian relics catalog , visit our rocks, crystals, and fossils catalog Timeless Gifts or browse the Fort Tumbleweed Collection of Native American Jewelry or the
the vintage cowboy and old west collectibles.



Fort Tumbleweed combines living history with a unique shopping experience. Step into one of a number of shops housed in early-day Texas buildings and see a dazzling display of Indian and old west relics, Texas arts and crafts,and collectibles of every description.
These buildings feature early-day Texas construction techniques from notched and fitted log cabins to early milled cedar and square nail construction buildings of the pre-civil war era.

Or take a walk back in time on this tree-covered 16-acre site dotted with old outbuildings, primitive log pens, rock walls,historical buildings including several log cabins dating back to the days of the Texas Republic. Enjoy the majesty of the huge oak trees that have graced the site for upwards of 400 years! But look out for the deer!


A row of old mule-drawn iron agriculture tools can be found out past the working blacksmith shop. The primitive log barn houses part of a vast pioneer museum collection for the site.

Browse through the open air flea markets and enjoy some good bar-b-que and refreshments (and of course home-made peach ice cream in season)! This winter, warm up with our oak-burning wood stove (just like they did well over a hundred years ago). Above all, you and the family can brush up on your Texas history with local historian and owner, Len Kubiak, and dicker on prices for any of the thousands of one-of-a-kind relics you'll find in the store.

*******CONTACT INFORMATION*******

MAILING ADDRESS: FORT TUMBLEWEED, P.O. BOX 1479, CEDAR PARK, TEXAS 78630

EMAIL ADDRESS: lenkubiak.geo@yahoo.com

PHONE: 512 630 4619



FORT TUMBLEWEED STREET WHERE SHOOTOUTS ARE COMMON!.





FORT TUMBLEWEED SIGHTS AND SCENES!.





THE WATERING HOLE.
FUN PLACE TO BROUSE FOR NEAT STUFF!




Old Pony Express Station from Abilene (We do Occasionally get snow at the fort)





One of Our Prettier Fort Tumbleweed Tour Guides Vacationing in Red River

See more snow shots at Fort Tumbleweed




NEWS8 TV Crew of Austin broadcasting live sunrise at the fort!





One of our prettier and most talented guests, Songwriter and Singer Pauline Reese! Her new album, "Trail to Monterrey" is one of my all time favorites! Checkout her new website Pauline Reese Website



Another talented Central Texas country-western singer and songwriter, and frequent guest at the Fort, Joe Johns.
Joe Johns' Website


The following Fort Tumbleweed action shots curtesy talented photographer, Candace Craw-Goldman .



Click here to find out what's happening at the Fort this weekend.
Underneath one of the big oak trees, we found a buried jar filled with Silver Dollars with dates from 1879 to 1893 back in the late 1970's when we were seriously metal-detecting the property. As a special thank-you for visiting our website, a limited number of these "lucky" silver dollars are now being offered to the public. You can order one of these silver dollars online at
Fort Tumbleweed's Old West Relics.



OR....give me a call at (512) 630-4619 and ask for Catalog Number OW1017 to place a credit card order by phone. THANKS....



SCHOOL AND TOUR GROUP LIVING HISTORY TOURS

On an appointment basis, we conduct living history tours for school children and other history-minded tour groups (we like to limit the size of each tour group to 30, or less). We can take you back into the 1800's with a log cabin filled with primitive tools, tour a dirt-floor museum barm filled with relics of a bygone era. We can also take you back thousands of years and chip and use flint tools, grind grain, make primitive weapons and talk about life in the region before the coming of the Europeans. We also have an abundant collection of native fossils dating back 90 to 120 million years ago when the area was a shallow sea home to mossasarus (swimming dinasaurs), giant sharks, ammonites, and other ancient critters.

BIRTHDAY AND REUNIONS

You might also keep Fort Tumbleweed in mind for that next birthday party or family reunion. For more information on the history tours, see: Information about Fort Tumbleweed History Tours

Also see our history links near the bottom of this webpage. I spend a great deal of time researching Texas history and adding topics of interest to our website for our internet viewers.

The site is constantly growing. Bookmark us and come back often (and tell your friends about us).

Thanks,
Len Kubiak