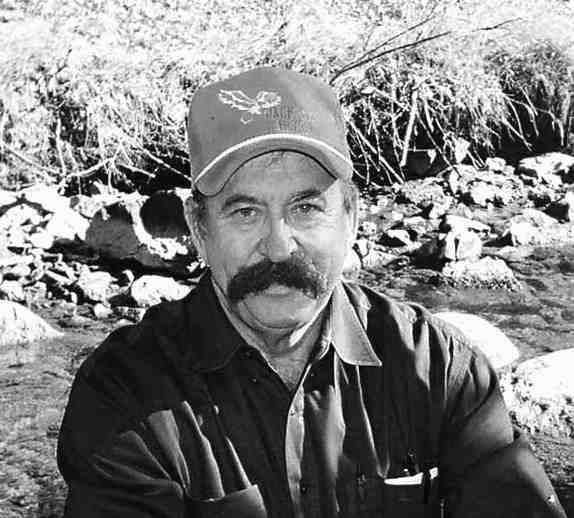 Wecome to the Hearne history page. This is a work in progress. Send me your old photos, stories and family biographies and I'll post them on this page.
Hearne is located at the crossroads of three major highways (TX 6, US 79, & US 190) as well as two major Union Pacific Railroad lines. The former east-west Missouri Pacific Railroad line converges with the former north-south Southern Pacific Railroad line in Hearne and Union Pacific's Hearne hub routes crews and trains out in many directions.


HEARNE TEXAS REGION IN PREHISTORIC TIMES



For thousands of years, the region that was to become Hearne was home to a variety of Indian tribes that made their villages along the Brazos river and hunted the area that eventually became Hearne.

Artifacts identified as belonging to the Paleo-Indian (10,000-6,000 B.C.) and Archaic (6,000-200 B.C.) cultures have been found in the area, indicating it was continuously occupied for more than 10,000 years. When the first Europeans arrived in the region, it was dominated by Tawakoni, Tonkawa, and Waco Indians. Occasionally, Comanches, Kiowas, and Lipan-Apaches came into into the area, hunting buffalo and raiding enemy Indian villages. Large buffalo herds grazed upon the open prairies between the Trinity and Brazos rivers in the early 1800s.




Up Until the mid 1800's, Comanche Indians Still Claimed the Hearne Region as Their Home.



Then the territory came under Mexican jurrisdiction although still settled primarily by Indians. In order to gain greater control of the territory being claimed by the French and worried about the expanding influence of the United States, the mexican government began issuing land grants to bring in white settlers from the States and make them Mexican citizens.


Santa Anna, President of Mexico in the 1820's

In 1825, Robert Leftwich, agent of the Tennessee Colony, received a commission from the Spanish government to bring 800 settlers to Texas. Adjustments were made which allowed Sterling C. Robertson (17851842) to become impresario of the large tract.

Robertson's land was organized as the Mexican municipality of Viesca in 1830. However, after the death of Ben Milam at San Antonio in 1835, the citizens of Viesca voted to rename their municipality Milam. A final change of name occurred December 14, 1837, when the Second Congress of the Republic of Texas created a large county out of Bexar, Milam, and Nacogdoches counties, and named it Robertson, for the early impresario.
JOSEPH HARLAN, FIRST WHITE SETTLER IN HEARNE TEXAS REGION
The earliest known white settler in the area that eventually became Hearne Texas was Joseph Harlan, whose 1837 land grant lay five miles south of what is now the site of Calvert. In 1850 Robert Calvert (for whom the town of Calvert was later named), was the first of numerous cotton planters that came to the Hearne area to establish plantations along the fertile Brazos River delta that lay between the Brazos River and the Little Brazos River.


Slaves Picking Cotton Along the Brazos in the 1850's

HISTORY OF HEARNE Hearne is built on land originally granted to Francisco Ruiz, Mexican commander of Fort Tenoxtitl�n in 1830. In the 1840s Code Brown operated a tavern and stage stop in the area that became Hearne. Passengers traveling between Houston and Port Sullivan stopped there for refreshments, and the tavern functioned as the local post office and general store.

HEARNE GETS POST OFFICE IN 1869 During the 1850s, Robertson County grew rapidly. The Hearnes, gentlemen planters of the Old South, moved in 1852 to the region, where they acquired 10,000 acres. There they operated large cotton plantations. In 1858 Christopher C. Hearne, determined to construct a railroad through the county, offered railroad promoters right-of-way and townsite land. However, the Civil War erupted before the railroad reached Hearne's plantation, and work halted.

Eventually, Hearne's widow deeded 700 acres to the Houston and Texas Central Railway. Railroad construction resumed in 1867 and finally arrived at the new Hearne depot in April 1868.

Soon large homes, a hotel, general stores, several saloons (initially housed in tents), and a drugstore lined the streets of Hearne. Soon thereafter churches organized, a Masonic hall was built, and Daniel Brady established a cotton gin. A post office opened in 1869.

In 1870 the International-Great Northern negotiated a right-of-way across Robertson County on an east-west axis. The two lines intersected at Hearne. The cotton gins and two railroads established Hearne as the regional center for cotton marketing. The town incorporated in 1871 and in 1885 had four churches, schools, two gristmill-cotton gins, two hotels, and a newspaper, the Hearne Enterprise. The Hearne Democrat was published by J. Felton Lane in 1911.

The population grew from 1,300 in 1885 to 2,129 by 1900 and 3,511 in 1940. CAMP HEARNE, GERMAN POW CAMP FOUNDED IN 1942 German prisoners of war were housed at a camp built just west of the Hearne city limits in 1942. The camp housed up to 8,000 men, and the first prisoners arrived early in 1943. The facility closed in 1946. CAMP HEARNE HISTORICAL MARKER The Camp Hearne historical marker reads as follows:

" During the Second World War, allied troops captured large numbers of Axis soldiers and transported them to prisoner of war camps established throughout the United States. More than 70 camps in Texas housed some 50,000 prisoners. In March 1942, Hearne Chamber of Commerce President Roy Henry contacted Congressman Luther Johnson to request that a camp be located here. Within a month, U.S. Army staff had inspected the area and selected 720 acres as a prison site. Construction of the camp began in September 1942 and was completed in six months. It was laid out in three sections, each of which included a mess hall, lavatory, company office and eight barracks. The first of almost 5,000 prisoners of war (POWs) arrived in June 1943. Most of the POWs housed here were non-commissioned officers (NCOs) of the famed German Afrika Korps captured in Tunisia. Because NCOs were not required to work in prison camps according to the Geneva Convention, they spent most of their time in recreational and educational activities while the bulk of the work in the camp fell to enlisted men who comprised about twenty percent of the prison population. In 1944, Camp Hearne became the central mail distribution point for all German POWs in the U.S., but poor supervision allowed a small group of Nazi sympathizers to infiltrate the system and intimidate and terrorize both prisoners and their families back in Germany until the scheme was discovered and the operation shut down in July 1945. A few hundred Japanese prisoners were brought here in the summer of 1945 shortly before the end of the War. All POWs were gone and the camp closed by January 1946." (2003)

RECENT DEVELOPMENTS IN HEARNE By the 1960s, Hearne had an airstrip and businesses involved in manufacturing and agricultural industries. In 1991 it had a factory that manufactured steel tanks and cotton gin machinery, a vitreous sanitary ware plant, an oil mill, and a door factory. In addition, Hearne served as a terminal for the distribution of petroleum products, operated dehydration facilities, and was a regional center for the marketing of cotton and other agricultural products. The population in 1990 was 5,132; in 2000 it was 4,690.

Hearne was once a major commercial producer of sunflowers. Though no longer a cash crop, sunflowers still abound in the area from late spring through autumn. Because of the prevalence of sunflowers there, Hearne was designated the Sunflower Capital of Texas during the 1997 legislative session.

In 1993, the citizens of Hearne applied for a $250,000 grant from the Texas Department of Transportation (TxDOT) to restore the Hearne Railroad Depot. The depot building was renovated to house railroad memorabilia and items found in the World War II era prison camp that was located just outside of town. Union Pacific constructed an office building in the city of Hearne. Because of all this activity and development, the depot building was relocated across the highway from its present location. The city of Hearne, TxDOT, the Hearne Heritage League, and Union Pacific worked together to complete this project.

The city of Hearne�s efforts to attract tourists were not limited to the depot project. The citizens made community cleanliness and beautification a priority. From this idea the Hearne Downtown Beautification project was conceived, and now organizes two citywide clean-ups each year.

Along with the downtown beautification project, Hearne�s City Council also designated the downtown area as an arts district. Over 23 downtown buildings received a fresh coat of paint, trees were planted on the corners of city blocks, and park benches were also placed throughout the downtown area. The city of Hearne installed new streetlights to cast a soft glow on the downtown, and that will help illuminate the murals the city is planning to depict of the area�s rich culture and history.

Hearne is also making improvements to the infrastructure at the Hearne Municipal Airport in the form of a newly paved runway. The Houston Hang Gliding Association has returned to the Hearne Municipal Airport on more than one occasion to hold the regional hang gliding finals. Other hang gliding organizations in the area have expressed interest in using Hearne�s airport facilities for annual events.

Tourists visiting Hearne can also find a piece of living history at Camp Hearne, a World War II Prisoner of War Camp. During the fall of 1997 and the spring of 1998, Texas A&M University sent a team of archaeologists to excavate areas of the camp and recover artifacts from the camp�s grounds. Camp Hearne is drawing visitors from former Axis country veterans who were held there during World War II. And the media is paying attention. Two documentaries on Camp Hearne were filmed during 1999. National Geographic printed an article on the prison camp for the April 1999 issue, and Discovering Archaeology featured Camp Hearne in the premier issue of the magazine.

In 1999, a 124 room hotel opened for business. In addition, there are several restaurants that have opened their doors much to the delight of residents and visitors alike. The people of Hearne expect good things to come from their development efforts and good things are precisely what await the visitor to Hearne, The Sunflower Capital of Texas.




Also see our history links near the bottom of this webpage. I spend a great deal of time researching Texas history and adding topics of interest to our website for our internet viewers.

The site is constantly growing. Bookmark us and come back often (and tell your friends about us).

Thanks,
Len Kubiak




For questions or comments, send me an Email at lenkubiak.geo@yahoo.com










LEONARD KUBIAK's ONLINE TEXAS HISTORY WEBPAGES
For detailed histories of other Texas historic towns, SEE:

Fort Tumbleweed Main Page.









MORE PLACES TO GO


| | | | |
| --- | --- | --- | --- |
| American Indian Collectibles | Cowboy Collectibles | Old West Books | Teddy Bear World |
| American Indian Books | Old West Buckles | Native American Jewelry. | Tomahawks, Knives, Crafts |
| Birthday Newspaper | rocks, crystals, fossils | Civil War Books | Country Estate Auctions in Rockdale |
| Texana Books | Western Art | Civil War Collectibles | Old West Saddles |

Don't forget to bookmark our site and come back often!! Thanks for visiting!!

Click on the deer to add

This Page To Your list of webpage Favorites.

COME BACK TO SEE US OFTEN!


Copyright � 1996-2016. All rights reserved by Leonard Kubiak. Fort Tumbleweed™ and forttumbleweed™ are trademarks of Leonard Kubiak. No Part of this Website nor any of it's contents may be reproduced in any manner without written permission.





OTHER AREA LINKS